Screen Shot - League Statistics / Summary by Player
This screen summarizes handicap and statistical information for each player in the database. You can produce league standings sorted by index, course handicap, average score or any other statistical category.
You can specify a slope rating to be used in the course handicap calculation or select a course from the pop-up list.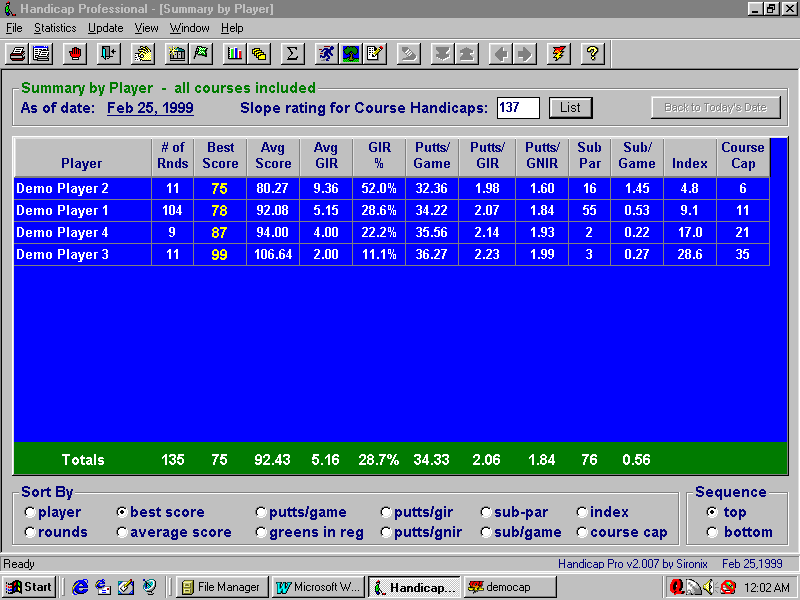 <![if !supportLineBreakNewLine]>
<![endif]>


Home Overview Features Screen Shots Downloads
Purchasing FAQ's System Requirements Technical Support Contact Us